Resolutions, Schmesolutions
It's January 15th, so that means that most of you have probably already either given up on your resolutions or at least fudged the rules once or twice. Come on… admit it.
I used to make resolutions every year, and they were always the same: Lose weight. Grow the business. Make more money. And sure, some years I succeeded and it was fun to check off those boxes, but on December 31st what good did it do? Was I any happier? Not really. That's why I always ended up making the same list year after year.
In 2014, I made some pretty big changes, and I did so with one goal in mind: be happy. It sounds so simple, right? Or maybe it sounds stupid. I get it. I'm a Monica, not a Phoebe (thank you, Netflix).
At any rate, this year I'm approaching the start of the New Year with the idea that it's simply a good time to reboot and reorganize. I spent time over the holidays thinking about how I can streamline my processes and be more efficient so that I have more free time. That was a big part of why I made the changes I made last year, and I've already found myself slipping back into "busy" all over again. Not good.
One of the things that worked well for me last year was keeping one single notebook with me at all times and simply writing everything down. Essentially, I became a Bullet Journaler.
Right around Thanksgiving I came up with the concept to combine this method with a monthly color-coding system, and package it as a fun (and practical) gift. And that's how this came about:
What's in there?
12 lined notebooks that could be used as bullet journals (or for whatever else you want)
Each notebook includes either a tip on productivity, time management, or a quote
A booklet that gives a quick overview of the bullet journal method
A sheet of 12 monthly stickers in case you wanted to label the front covers (this way you can decide what order you want to go in)
A handy slip cover/case to store everything
…and a pen (of course!)
Here are some other shots: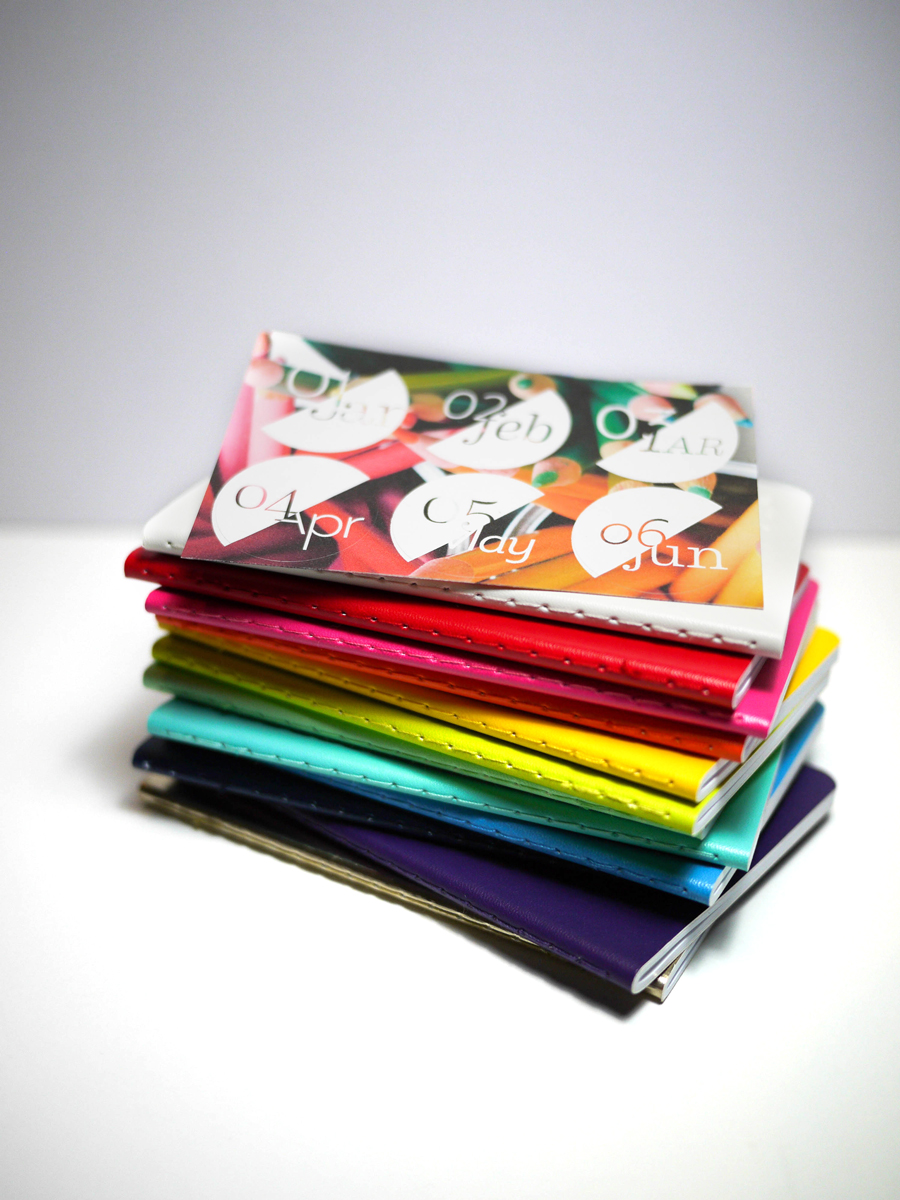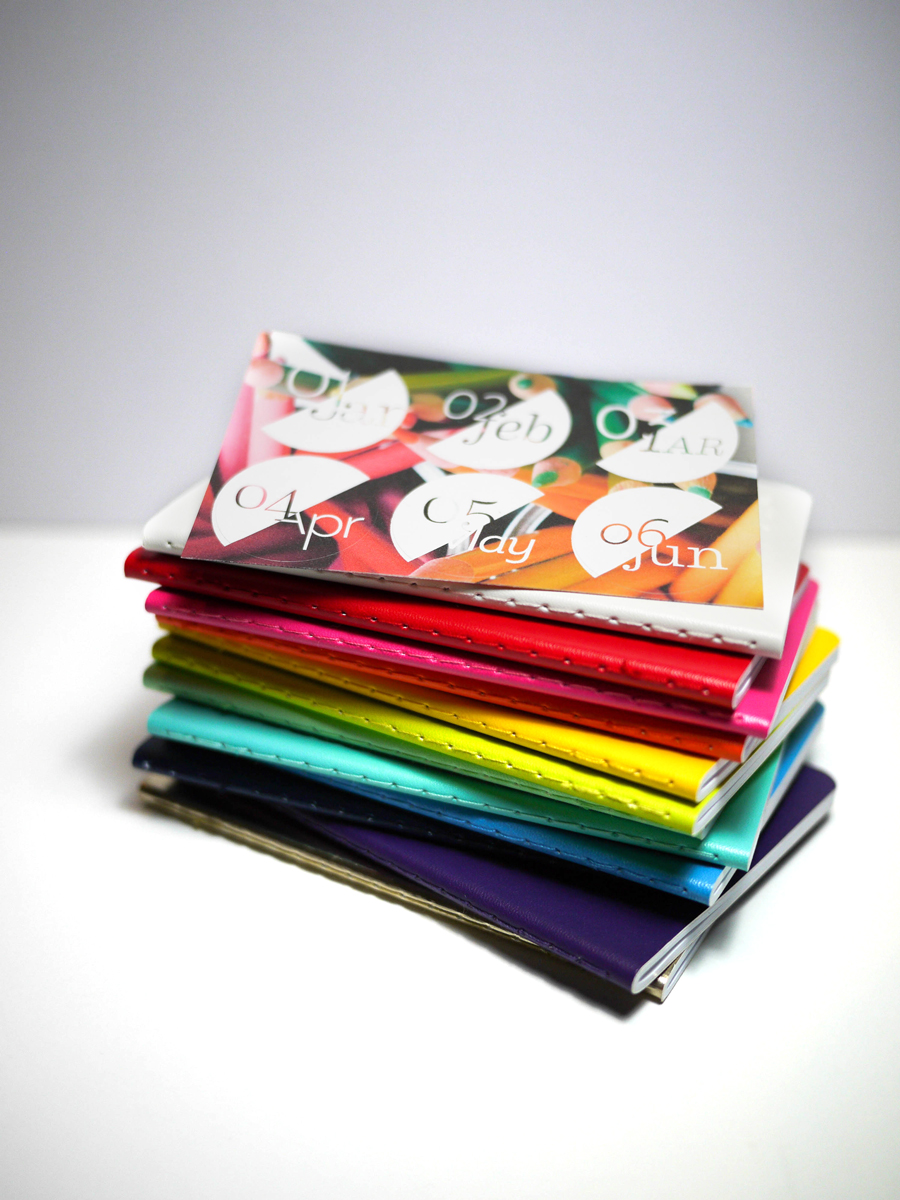 So last week I finally got my act together and sent these out to the people that supported me during my crazy transition last year as my way of saying thanks.
And in the spirit of fresh starts, I thought I'd put a set (or maybe two) up for grabs!
All you need to do is leave a comment here and let me know how you'd use it or why you need it. I'll pick a winner (at random) on Monday, January 19th at 5:00pm EST. That's it!
I can't wait to see what you guys come up with, so thanks for playing along and good luck!